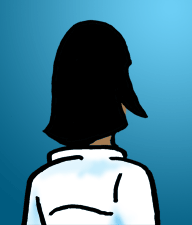 "Hot Psychopomp" who works at one of the local hospitals, handling malpractice. Friend of Michelle who is currently dating Mr. Ying. At Michelle's request she has just invited Dielle Hardin to her apartment as a roommate.
Reference
Edit
1 Mentioned as someone Mr. Ying met at a bar.
2 Talks with Michelle and Nancy over coffee
Ad blocker interference detected!
Wikia is a free-to-use site that makes money from advertising. We have a modified experience for viewers using ad blockers

Wikia is not accessible if you've made further modifications. Remove the custom ad blocker rule(s) and the page will load as expected.